Ok let me start off by saying "I love this application". It does exactly what it says on the box, it's fast, easy to use and the results are impressive.
So what is it? Well it's an application that lets you create mock-ups for websites, desktop apps and even iPhone apps.
For instance here are some mock-ups for the FDD tracking app that I'm working on. It took less then 20 minutes to put these together.
One of the best things about the tool is the "UI controls". For instance if you drop a grid object on to your page and click on it, you get a text area into which you can type comma separated values. Each line of text becomes a row in the grid and each value becomes a cell. If you type [] you get a checkbox, [x] gives you a checked checkbox, [text] gives you a hyperlink of the word text. It couldn't be easier.
Check out this video to see it action: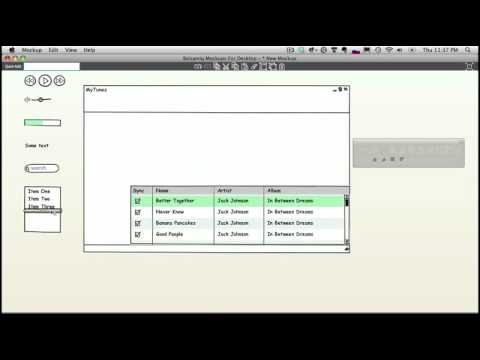 and some more examples.
Balsamiq Mockups is an Adobe Air application so it automatically updates when a new release is available. It also means that it runs on multiple platforms, I have seen it running on Windows and Mac os without issue.
Each screen that is created is stored in a separate XML based file. Most of the UI controls can be set to link to another screen, this along with the full screen mode, allows you to easily walk people through your mock-ups on screen.
You can also export your mock-ups as .png files. Unfortunately it does not export to PDF which would be nice.
The desktop version of the tool is $79 which gives you updates for life, which is not a bad deal at all. There are also versions for JIRA, Confluence and XWiki.
My only gripes are that sometimes it is tricky to select objects when they are layered on top of one another. Also there is no way to build your own smart UI controls although you can draw just about any GUI control using the supplied primitive objects.
If need to do any kind of mock-ups then I cannot reccommend this tool enough. Download an evalution copy and try it for yourself. You won't be disappointed.